Skip navigation
Playful Learning and Montessori Education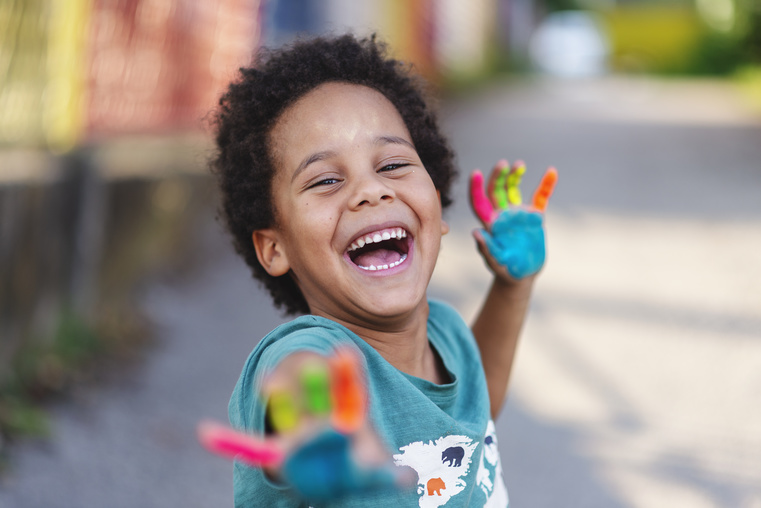 Every child deserves to have a quality education, and Montessori schools find that children learn better when engaged in play. What is playful learning? Playful learning is the idea of using games, crafts, or other activities to teach skills. Montessori schools use this approach because it allows children to be more enthusiastic about their work. They also feel like they are participating rather than being lectured, which helps them learn more effectively!
What is the Montessori Method of Teaching?
Montessori education, named for its founder Maria Montessori, is a progressive one-to-one education philosophy that builds self-motivation in children to learn. It's a hands-on approach that helps children learn about the world around them.
How does Montessori education differ from traditional schooling?
The difference in Maria Montessori's philosophy is her focus on educating individuals instead of just teaching facts and knowledge. Aspects of this methodology include freedom for the learner and concentration on essentials.
This homelike setting creates a feeling of community for children that is unlike other schools. Montessori educators respect children rather than treat them as lesser people who need control, but rather as fellow humans who need to be respected. The Montessori method does not require children to conform to their age-appropriate pace of learning. It allows them to cover a wide range of educational topics incorporating playful learning and prevents gaps in their education that might cause frustration. Montessori education is individualized, meaning students are encouraged to explore their passions and grow throughout their studies with a curriculum that follows them.
What is Playful Learning?
Playful learning is when children develop their imagination and physical, cognitive, and emotional strengths. At Mountain West Montessori Academy, kids investigate alternatives and enjoy their discoveries in a way that makes them want to learn more.
The use of child-sized chairs, tables, tools for handicrafts; workshops with engaging tasks such as cooking demonstrations or science experiments; and a welcoming environment to foster curiosity help make your child enjoying and discover the world of learning.
Watch Your Child Blossom!
Montessori education is a child-centered, play-based approach that will allow your child to blossom and learn at their own pace in an environment they genuinely enjoy. Let us at Mountain West Montessori Academy provide this style of learning for your child. Contact us today to schedule a tour or ask questions about our programs!