Skip navigation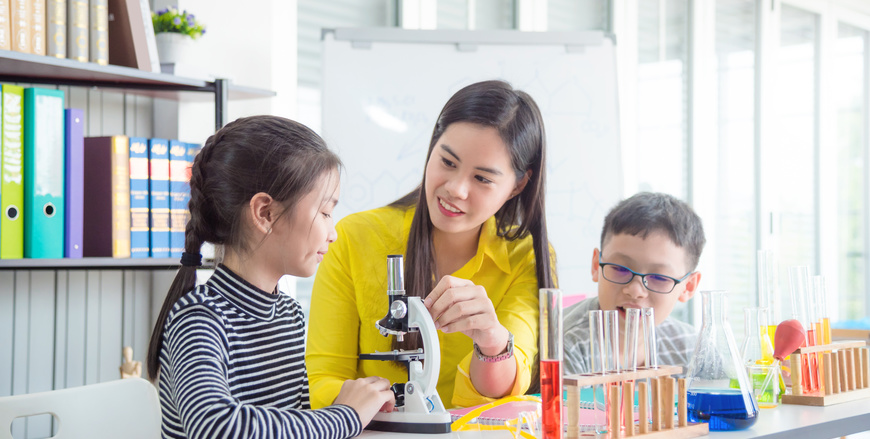 What Are Montessori Teachers Roles in the Classroom?
Montessori Education: The Teacher's Role
When it comes to Montessori education, things work a little differently than they do for traditional education. The teachers in these schools are more of a gentle guide. They lead the child in the general direction and provide them with the right tools to figure out the information for themselves.
In Montessori education, the teacher is there to cultivate independence for the students. The teacher will work in small groups or with individual students as needed, but they will not sit at the front of the class and give rigidly structured lessons. Any child the teacher is not helping at that time is free to do what they would like. The teacher will create a classroom that allows the children to be independent and learn on their own.
Our Teachers Think Long-Term
A Montessori teacher is good at thinking long-term. Since these schools often go for three-year cycles, it allows the teacher to consider a larger picture when they work with the student. No one needs to meet a guideline before they move to the next grade one year later. They can take their time to master it before moving on.
A Montessori Teacher is Not a Traditional Teacher
They are there to answer questions, set some guidelines and rules for the children, and organize the room to be appropriate for the student age groups that they will work with. From there, they guide the students in finding their way to learning.
Our Teachers are Qualified and Passionate About Learning
At Mountain West Montessori Academy, we look forward to discussing the benefits of Montessori education with you and your family.
Contact us today to learn more about this type of education to see if it is the right choice for you!