Skip navigation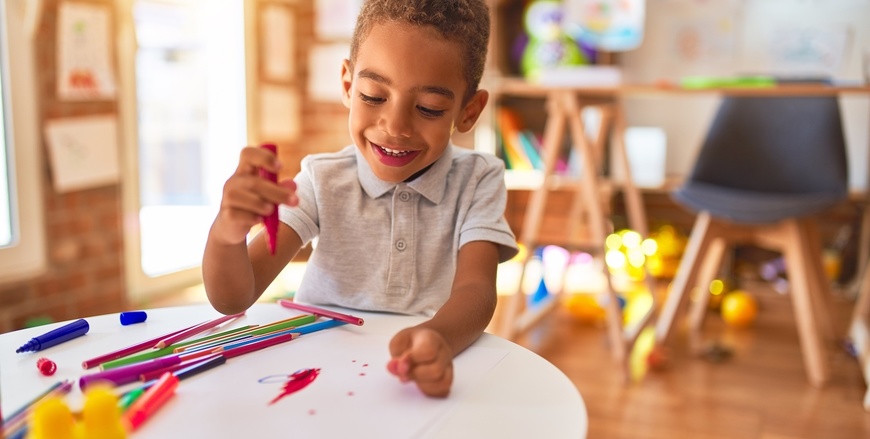 What are the Differences Between A Public School and A Montessori School?
Choose a Montessori School
As you begin to look more into the education that you want for your child, you may start to see more information popping up about Montessori schools. It is normal to be curious about this and wonder whether a Montessori school is a good option compared to a traditional school.
Some of the Comparisons Between the Two Include:
Child-directed: A Montessori School is all about letting the child lead their education and decide what they want to learn. A traditional school is directed by the teacher telling the child what to do.
Multi-age classrooms: When your child goes to a traditional school, they will be assigned a particular grade and mainly only interact with others in that age group. With a Montessori School, the child will be in a classroom of a wide variety of ages.
Learn at their own pace: Montessori education is unique in that it allows the child to learn at their own pace. If they need longer to get a good grasp on one topic over another, then that is just fine. There is no right or wrong way of learning in this kind of school.
Non-traditional grading: Traditional school focuses heavily on grades and report cards, giving each student a one size fits all kind of option for their education. With a Montessori School, the focus is on instilling a love of learning in the child, rather than getting them to receive good grades on a report card.
Choose Mountain West Montessori Academy Today!
If you are looking into the proper education for your child, then a Montessori School may be the perfect option. At Mountain West Montessori Academy, we are proud to offer some of the best education for your child, igniting a love for life-long learning.
Contact us to learn how you can enroll your child today!