Skip navigation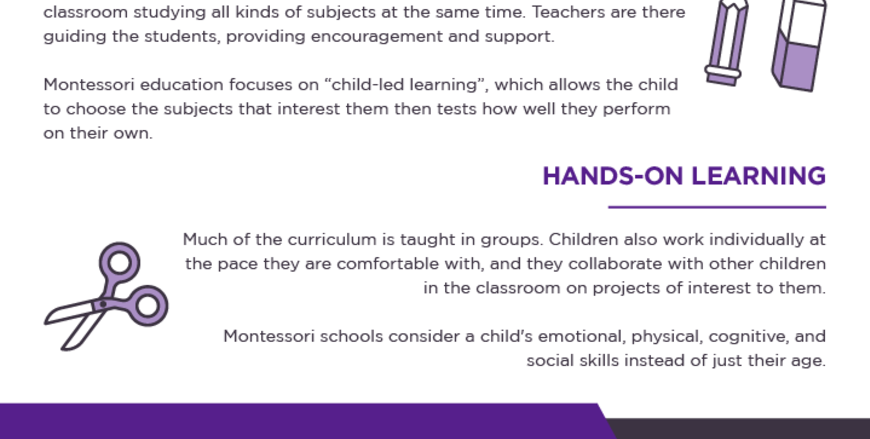 What is a Montessori School?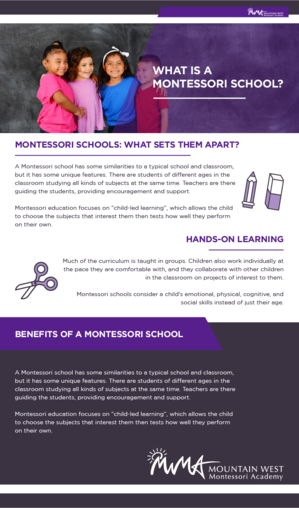 A Montessori School May be the Best Choice
When looking for the best education system for your child, there are many different options to choose from. However, suppose you are looking for a teaching method that lets the child become more independent, develop a sense of responsibility, and feel like they are in a close community. In that case, a Montessori school may be the best choice for you.
A Montessori school is a little bit different than what we see in a traditional type of school. It is a type of educational system that allows the child to self-direct their activities to learn about the things that matter most to them. It is different from some of the other popular teaching methods in that it offers more freedom of choice for the student.
Students in this method will not be confined to their desks all day long, stuck listening to whatever the teacher wants to tell them for the day. Instead, the children can move around the classroom. The teacher may leave out different approved activities, but the student can choose what they would like to learn.
Independence and Growth
The children in these schools will be able to work on whatever activity interests them, going at their speed along the way. Things like socialization, problem-solving, peer teaching, and student interaction, which are all important skills for children to learn, will be encouraged. The student will be challenged, not according to a test that everyone has to pass at the same time, but according to their abilities.
Consider Our Montessori School Today
If you are interested in learning more about Mountain West Montessori Academy and how this can be a great educational option to benefit your family, visit our website.
We are happy to discuss our learning model and answer any questions you may have about our facility and its teaching method. If you are interested in getting started, contact us today!