Skip navigation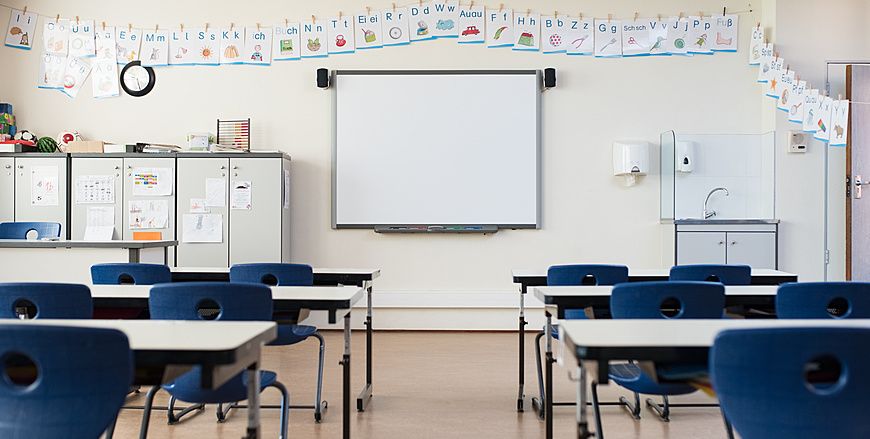 Inside a Montessori Classroom
The Montessori learning philosophy has been around for almost a century. Maria Montessori (1870–1952) developed the philosophy after spending many hours watching children in the classroom. Interestingly, Montessori's first career choice was a doctor. As a driven student of medicine, she became the first female doctor in Italy.
Montessori's clinical doctor training gave her the tools to look at classrooms from a childhood development perspective. The philosophy she developed as a result of those observations led to creating a Montessori classroom to facilitate Montessori learning.
One-on-One Learning
Curriculum programs match individual student needs. The Montessori philosophy supports outstanding success rates. For example, 94% of Montessori students graduate high school, and 88% attend college.
Inside the Classroom
The teacher sets up Montessori classrooms at Mountain West Montessori Academy before kids come to school. These classrooms have a mixture of floor mats, tables, and desks. These separate work environments encourage group work. Whereas traditional public-school classrooms tend to focus on control groups of students, the Montessori classroom helps students with individual attention.
Montessori learning encourages group activity with multi-age education. It is common to see a 7th grader working with a 3rd grader when entering a Montessori classroom. This community learning fosters group problem solving and allows young learners to learn by watching older students.
Throughout the typical Montessori classroom day at Mountain West Montessori Academy, students go about doing their work. Teachers don't typically stand in front of students sitting at desks. There are few lectures. Instead, student groups work to do their work at a community level.
Plan Visit to the Mountain West Montessori Academy Today!
Schedule a tour of a Montessori Classroom with a Mountain West Montessori Academy instructor and get a feel of the Montessori education.